With Ewon industrial routers you can connect to PLC control systems, operator panels or computers via the Internet. For remote Internet access, use the Talk2M cloud platform to remotely connect to your devices around the world from any computer, tablet or smartphone. 

Ewon COSY+ remotely connects you to Ethernet ports and as a programmer you can work remotely, edit visualization or back up PCs

Ewon Flexy - does the same as the COSY+ series plus you can collect (write) data from connected PLCs using the built-in PLC drivers, monitor PLC values via SMS/email alarms, transfer data from the machine to your office and much more.
Advisor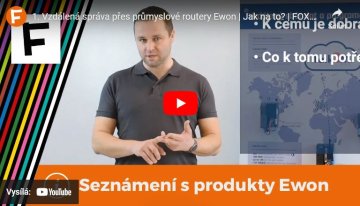 Ewon / HMS industrial routers are rightly among the most widely used global solutions for remote management of PLCs, robots, industrial computers and HMI panels over the Internet. But today, remote management alone is no longer enough, so Ewon routers are among the few that can additionally read (write) data from remote PLCs, store it in memory or send it to remote computers, databases, visualizations, etc. More information can be found in our video guide.
---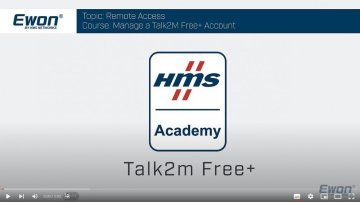 Watch several videos on how to configure, manage and secure Ewon and Talk2M. There are tutorials on how to set up Ewon for remote management over Ethernet, WiFi or mobile network. We also cover managing and securing your Talk2M Free+ account, including two-factor authentication. You'll also learn about connecting to devices remotely via Ewon and watch a few videos about Talk2M Pro security.
Next